Kelly M. Albanese, Esq.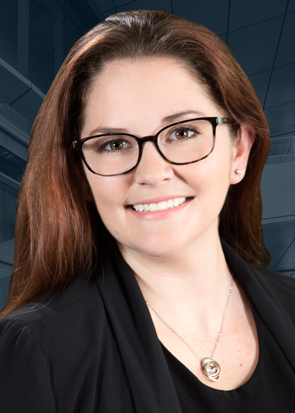 Attorney
Phone: 813-490-5211
Email
In 2020, Kelly M. Albanese became Board Certified in Marital & Family Law. Of the over 80,000 attorneys eligible to practice in the State of Florida, only 276 are board certified in marital & family law, and of those 276, there are only approximately 50 with their practice in Hillsborough, Pinellas and/or Pasco County.
As a specialist in marital & family law, Mrs. Albanese has the proven experience, which she has gained through her numerous trials and representation of clients in both contested and uncontested cases, and the proven knowledge and ability to effectively represent individuals no matter how simple or complex the case may be. Mrs. Albanese prides herself on her professionalism and skill in zealously advocating for her clients while also remaining economically conscious of her client's finances.
Before joining Westchase Law, P.A. in 2012, Mrs. Albanese earned her Bachelor of Arts degrees in both Philosophy & Political Science from The Florida State University. She went on to pursue her law degree and received her Juris Doctor degree from Barry University in Orlando, Florida. During law school, Mrs. Albanese participated in Barry University's Child & Family Law Concentration Program. Mrs. Albanese also gained experience working as a law clerk for a firm located in Wesley Chapel, FL, where she was consequently hired on as an Associate Attorney and where she began her focus on marital & family law.
Bar Admittance
Florida State Bar
United States Middle District of Florida
Bankruptcy Court for the Middle District of Florida
Education
Barry University Juris Doctor
Florida State University Bachelor of Arts, Philosophy & Political Science
Bar Admittance
Florida State Bar
United States Middle District of Florida
Bankruptcy Court for the Middle District of Florida
Education
Barry University Juris Doctor
Florida State University Bachelor of Arts, Philosophy & Political Science