What You Need to Know About Mandatory Disclosure During Your Florida Divorce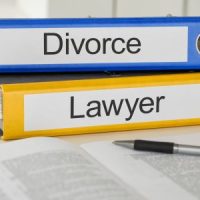 Mandatory disclosure occurs during the discovery process of a divorce. Each party is required to present the other party with their financial records. Parties cannot lie or hide information from the other party during a divorce. This can cause severe consequences for the party attempting to hide assets.
In this article, the Tampa divorce attorneys at Westchase Law, P.A. will discuss mandatory disclosure in a Florida divorce.
What is mandatory disclosure?
 Mandatory disclosure is a part of the litigation process. Each party is required to provide essential documents related to their finances. The court will review these financial documents in order to make rulings concerning the equitable distribution of the marital estate.
In Florida, mandatory disclosure contains a list of 16 financial items that should be disclosed by both parties. These include bank account statements, debts, pay stubs, retirement, tax returns, pension plan statements, and more.
Mandatory disclosure requires both parties to a divorce to hand over the requested documents within 45 days of the initial divorce filing. Either party can request an extension up to five days before the deadline, but both parties must agree to it. Requests for more time are usually granted when you need more time to collect specific documents from banks or other financial institutions.
What are interrogatories? 
You are allowed to ask the opposing spouse specific questions concerning their financial situation. These are known as interrogatories. Interrogatories must be answered in writing within 30 days of presentation. These are considered official court documents for mandatory disclosure. Those who lie can be charged with perjury.
Mandatory disclosure allows each party to provide a Request of Admissions
 A Request of Admissions is when you ask your spouse to admit or deny something in writing. It is part of an official court proceeding and answers to these questions are part of the official court record. Failing to answer truthfully could result in a perjury charge.
Both parties are required to provide a Florida Family Law Financial Affidavit
The Florida Family Law Financial Affidavit is an official court document and that is filed with the court. The purpose of this document is to determine the income, assets, liabilities (debts), and expenses of both parties in a divorce. This includes expenses related to minor children such as private school and extracurricular activities. This information is necessary to determine child support and alimony. In some cases, you can waive the filing of official documents, but you can never waive the Family Law Financial Affidavit. Completing this step is always necessary.
Simplified divorce cases do not require mandatory disclosure 
In a simplified divorce filing, there is no requirement for mandatory disclosure. Simplified divorces however are only allowable when there are no children in the marriage, and thus, no need for child support. In addition, you cannot request alimony in a simplified divorce. So there's no real need to lay out your financial information.
Talk to a Tampa, FL Divorce Lawyer Today 
Westchase Law, P.A. represents the interests of those going through a divorce. If you have any questions or concerns regarding mandatory disclosure, don't hesitate to ask a skilled Tampa, FL divorce attorney. Call us today and learn more about how we can help.
Source:
flcourts.gov/Resources-Services/Office-of-Family-Courts/Family-Court-in-Florida/Family-Law-Forms/Additional-Supporting-Documents-12.902-Forms-B-J/Family-Law-Financial-Affidavit