How Do You File For Divorce When You Don't Know Where Your Spouse Is?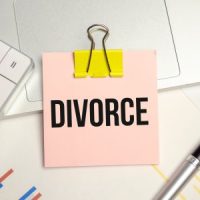 Every now and then, when a spouse wants to divorce, they will be unable to find the other spouse. To remedy this problem, a spouse who wants to divorce must go through a very specific process.
How Do You File For Divorce When You Don't Know Where Your Spouse Is? 
Each one of the steps below allows a spouse, who wishes to divorce but cannot find the other spouse, to file for divorce and, then, to obtain a divorce.
 Starting A Divorce By Publication 
To begin the divorce process, a spouse, who is looking for their missing spouse, must begin by starting the "divorce by publication" process.
A divorce by publication is a form of serving a spouse, with divorce, when the location of this other spouse is unknown. Many judges are reluctant to grant a divorce by publication. For this reason, in order for a divorce by publication to be granted, a spouse must conduct a diligent search for that spouse.
Right after a diligent search has been conducted, and the spouse is still yet to be found, a divorce by publication can take place. By using a divorce by publication, a spouse can be served publicly, allowing the divorce process to finally begin.
Conducting A Diligent Search 
To conduct a diligent search – and, in turn, to obtain either a divorce by publication or another form of divorce – a spouse must do everything in their power to find their missing spouse.
Some of the actions that comprise a diligent search are as follows:
Going through public tax records of the other spouse.
Speaking with the other spouse's last known employer.
Going through the other spouse's motor vehicle records.
Speaking with family members, friends, and acquaintances, regarding the other spouse's whereabouts.
Going through the phone directories of the places where the other spouse might be living.
Using the Freedom of Information Act to find a forwarding address for the other spouse.
Each and every one of these actions comprises a diligent search. But, there are many other actions that also comprise a diligent search and, as such, these actions can also be used to demonstrate that a diligent search has occurred.
 Filing An Affidavit For The Diligent Search And Inquiry 
Right after a diligent search has been conducted, and the court is satisfied with the actions that comprised this diligent search, a spouse can file an Affidavit for the Diligent Search and Inquiry.
Soon after the affidavit has been filed, a spouse can then file a Notice of Action for Dissolution of Marriage. This document will be published in newspapers that publish legal advertisements. If the missing spouse doesn't respond within 28-days, then a spouse can file a Motion for Default, allowing a divorce to be granted.
 Speak With A Tampa Divorce Lawyer 
Going through the divorce process is challenging on its own. But, when one spouse is missing, the process becomes much more complicated.
Speak with a Tampa divorce lawyer and we will assist you in conducting a diligent search and obtaining a divorce.
 Sources: 
law.cornell.edu/wex/service_by_publication
law.cornell.edu/wex/freedom_of_information_act_(foia)
flcourts.gov/content/download/403106/file/913b.pdf
flcourts.gov/content/download/685850/file_pdf/913a1.pdf