Can You Move Out Of Florida If You Have A Parenting Plan?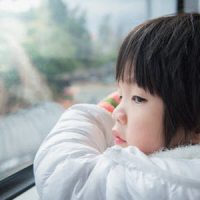 Sometimes, parents, who have parenting plans based in Florida, need to move out of Florida. Since a parenting plan is in place, the parent who wishes to move must consider their parenting plan and, then, follow the proper relocation procedures.
What Is A Parenting Plan? 
A parenting plan is a document that outlines child custody arrangements. Some of the arrangements found within a parenting plan include:
Shared parenting responsibilities
Extracurricular activities
Time-sharing and scheduling
Transportation
Out-of-state travel and foreign travel
Each one of these arrangements is clarified within a parenting plan. But, many of these arrangements are dependent on both parents living within the state of Florida. A change in location can, and will, disrupt these parenting plan arrangements.
 Can You Move Out Of Florida If You Have A Parenting Plan? 
Every parent has the freedom to move away from their current location. But, this freedom is limited by the fact that, with this parenting plan in place, they cannot move away for more than sixty-days, nor can they move more than fifty-miles away.
A parent who wishes to move out of state will, in most cases, be moving more than 50 miles away. Right before a parent can do this, they must obtain approval from either the other parent or a judge. The process for obtaining approval differs for each party.
Any parent who fails to obtain approval can be met with "contempt of court" charges. To go along with this, a parent who brings the child with them may have their child custody privileges reduced.
How Can You Move Out Of Florida If You Have A Parenting Plan? 
A parent who wishes to move out of Florida must obtain approval from the other parent. To obtain this approval, they must:
Create a time-sharing schedule.
Clarify any transportation arrangements.
Ratify certain arrangements within the current parenting plan, if necessary.
Assuming these conditions are met, and the other parent approves, they can move out of Florida. But, if the other parent does not agree, then the parent who wishes to move will need to file a petition for relocation.
To obtain approval for relocation, the petition for relocation must include:
The state and city of the new residence.
The mailing address of the new residence.
The home phone number of the new residence.
The date of the relocation.
A detailed overview of the reasons for relocation.
The printed job offer, if that is one reason for relocation.
A detailed proposal for time-sharing and child custody.
The petition for relocation must be served to the other parent. But, if that parent chooses not to object to this petition, the relocation will be granted.
A parent who chooses to object to a petition for relocation will need to present their reasons for objecting to the petition at a trial/hearing. Every objection must be rooted in verifiable facts. 
Speak With A Skilled Tampa Relocation Lawyer
 The relocation process can be tricky. This is true for those who are relocating and those who are objecting to a proposed relocation.
Speak with a skilled Tampa relocation lawyer today. We will assist you in achieving your desired legal outcome.
Sources: 
flcourts.gov/content/download/403367/file/995a.pdf
leg.state.fl.us/Statutes/index.cfm?App_mode=Display_Statute&URL=0000-0099/0061/Sections/0061.13001.html
flsenate.gov/Laws/Statutes/2016/61.13001