What Are The Best Ways You Can Protect Your Finances During A Florida Divorce?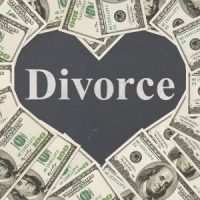 A divorce can lead to a spouse's finances being damaged. But, by being aware of the best ways one can protect their finances during a Florida divorce, it is much easier for a spouse to ensure that their finances remain strong and secure.
What Are The Best Ways You Can Protect Your Financial Interests During A Florida Divorce?
While going through the divorce process, a spouse has many ways to protect their finances. The best of these ways, and what they allow for, can be found right below.
Clarify Your Financial Situation 
Every spouse should clarify their financial situation in a careful, deliberate manner. By doing so, they can understand the current state of their finances and, in turn, what must be protected.
Some of the financial documents every spouse should gather and go over are as follows:
Recent tax returns.
Bank statements.
Credit card statements.
Retirement account reports.
Outside of the above, if a spouse owns stocks or bonds, then they should make sure to go over those, as well. Doing so will clarify the non-liquid assets they possess and what those assets happen to be worth.
Go Over The State Of Florida's Property Division Laws 
The state of Florida relies on a set of property division laws. Every single one of these laws is aligned with the principle of "equitable distribution."
What this means, in practice, is that both spouses will receive a fair, and equitable, distribution of the marital property that they've acquired together.
Some people think that the terms "fair" and "equitable" suggest an equal distribution. But, this is not the case, as it simply means a fair distribution, relative to each spouse's contribution to the marriage.
Going over these laws with a property division lawyer can, and will, assist a spouse in understanding what to expect and what to do to obtain the best possible property division outcome.
Develop A Budget For After The Divorce 
Right after a divorce, every spouse will have different financial needs. Being aware of these financial needs makes it considerably easier to address them in the proper manner.
Some of the needs that must be clarified, while developing a budget for after the divorce, are as follows:
Any and all expected living costs.
Expected mortgage payments.
Expected rent payments.
Expected utility bills.
Developing a budget, for after the divorce, makes it easier to manage one's finances. But, it can also make it easier to obtain alimony and other post-divorce concessions, especially if this budget is backed by tangible documentation that validates the need for the costs that underlie the budget.
Speak With A Tampa Property Division Lawyer 
Going through a divorce is never easy and, when it comes to the financial aspects of divorce, it can be a remarkably stressful experience.
Speak with a Tampa property division lawyer at Westchase Law, P.A. today. We will assist you in obtaining the best possible post-divorce financial outcomes.
Sources: 
leg.state.fl.us/Statutes/index.cfm?App_mode=Display_Statute&URL=0000-0099/0061/Sections/0061.075.html
law.cornell.edu/wex/marital_property