Is an Uncontested Divorce in Your Best Interests?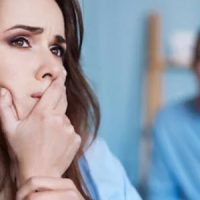 There are many ways to dissolve a marriage in Florida. Those can include mediation, collaborative divorce, and litigation. However, the simplest and fastest way to dissolve a marriage is by filing an uncontested divorce. An uncontested divorce is a proceeding in which both parties draft their divorce decree and mutually agree on all of the provisions. While filing for an uncontested divorce is the cheapest option to dissolve your marriage, matters such as property distribution and alimony are often highly contentious.
Navigating a contested divorce 
A contested divorce occurs when the parties cannot agree on issues such as property distribution, alimony, child custody, and other factors. In terms of a Florida divorce, mediation is the next step down the road. An attorney will act as a neutral third party in an attempt to reach an accord between the two parties. If that doesn't work, the couple has the option of pursuing a collaborative divorce. The highest conflict method of dissolving a marriage is called litigation. When the two parties can reach an agreement without the aid of a mediator, they can file for an uncontested divorce.
In an uncontested divorce, the parties reach an agreement on their own. The agreement should include:
Amount and duration of alimony
Amount and duration of child support
Child custody
Division of marital debts
Division of property
Those pursuing an uncontested divorce will need to agree on all of these issues before presenting their divorce to the courts. In most cases, they simply can't. This is especially true for marriages that have lasted a long time.
Simplified divorce in Tampa, FL
Florida offers couples what is known as a "simplified dissolution of marriage." This works for couples that can agree on all aspects related to their divorce. To qualify for a simplified dissolution of marriage, the following provisions must apply:
The couple does not have any children under the age of 18 and the wife is not pregnant
No alimony is involved in divorce settlement
At least one of the spouses must have lived in Florida for at least 6 months
Simplified divorce is different from an uncontested divorce. All simplified divorces are uncontested, but not all uncontested divorces are simplified. Even if the couple does not meet the aforementioned requirements, they may be able to file for an uncontested divorce.
When should I consider an uncontested divorce? 
If you and your spouse agree to all aspects of the divorce, you can save a lot of money in legal fees. However, you will need to be able to reach an accord on major issues such as property division and alimony. Mediation is generally the better option for spouses who have been together for several years or have a large amount of assets.
Talk to a Tampa, FL Divorce Lawyer Today 
Westchase Law, P.A. represents the interests of those who are filing for divorce in Tampa, FL. If you have any questions or concerns related to an uncontested divorce, please don't hesitate to give our Tampa family lawyers a call and learn more about how we can help.